Every Sunday the family heads off for church in a flurry of snacks, dresses, searches for shoes and socks, and as they run out the door I ineffectually spray a water bottle into the air and throw a comb in the direction of the childrens' hair. As I hear the garage door go up and the van back out, almost without fail: I cry for a few seconds.
And the shame that follows is because I realize I am not crying because I am sorrowful about missing the spiritual enrichment and social support that comes from attending church - well, that's
part
of it-- but I am mostly crying because I have no control. And that I can't take care of my family.
Aside from feeling like I have a nasty, never-healing flu, the worst part of all of this is asking for help for ev.ry.thing. It makes me crazy. And not answering my childrens' cries, really, them not even calling for me anymore because they know I can't help them. Watching Hubs (or Grandmas, or babysitters) do everything is pure psychological warfare.
So, today, to cheer myself up I've been combing my old picture folders. It's therapy. I thought I would share some that never made it to the blog, that strike an emotional chord for different reasons.
Who knows, maybe you want to come to my little picture pity party?
S 14 mos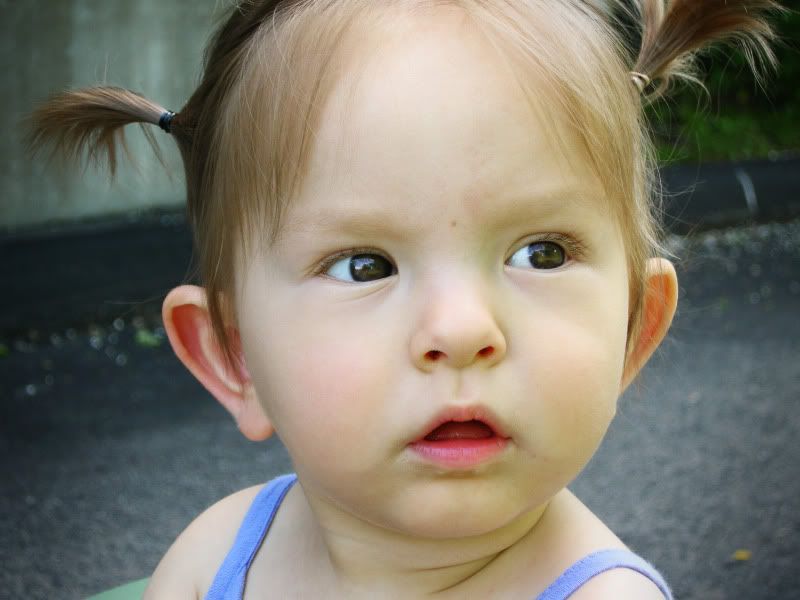 Cooke Monster 1 week old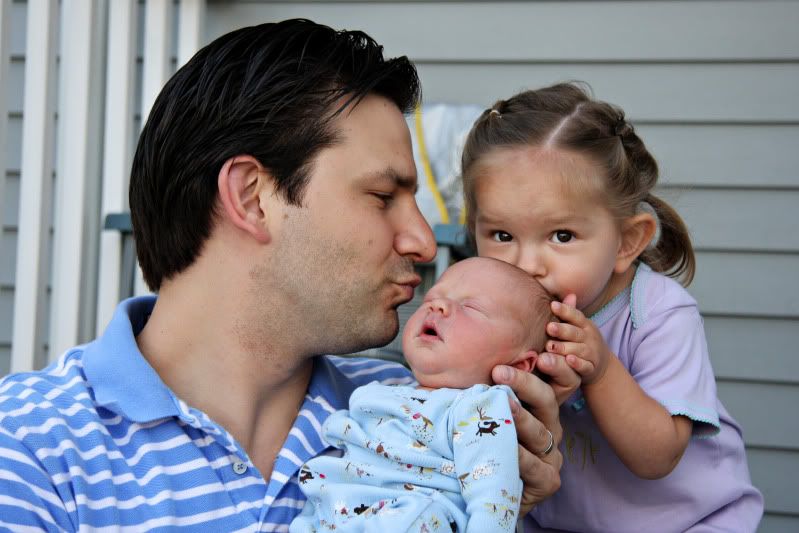 Cookie 12 weeks: "Daddy pops a spit bubble"
Samantha 16 mos: No one wants a pine cone in their heinie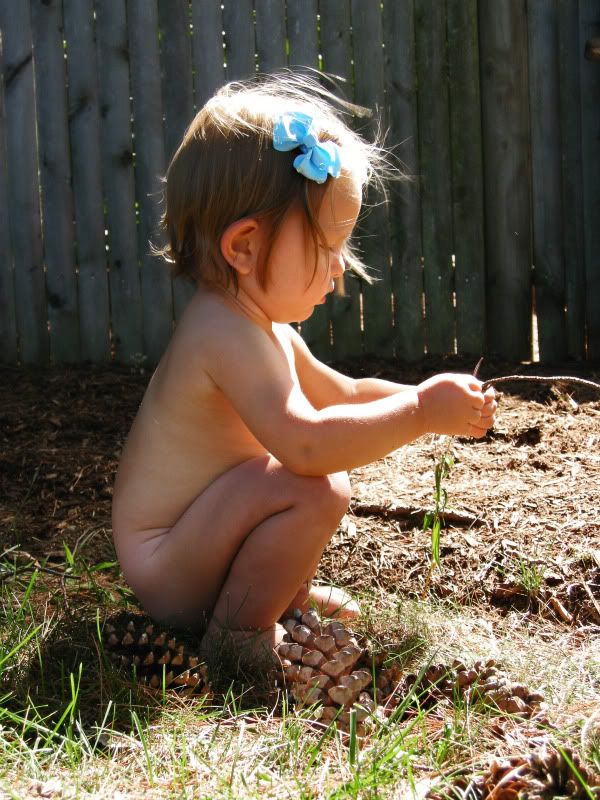 Cookie at 6 mos: Tub of Love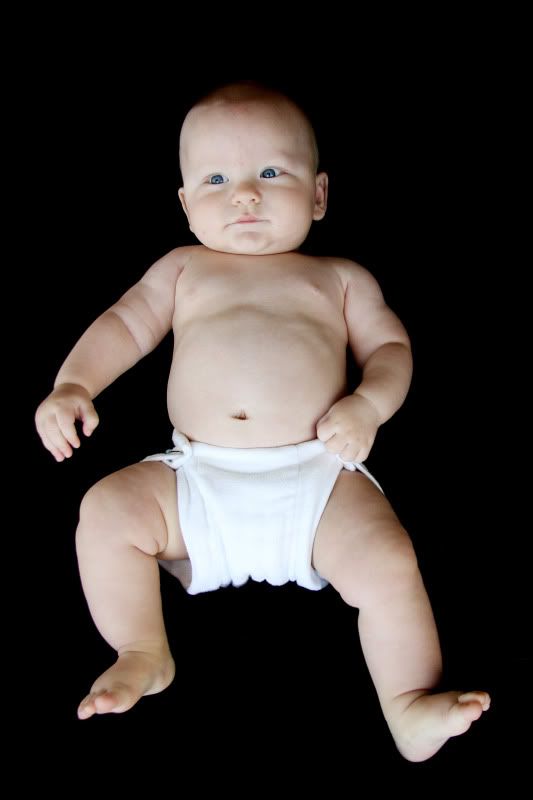 S 22 mos her "pretty smile"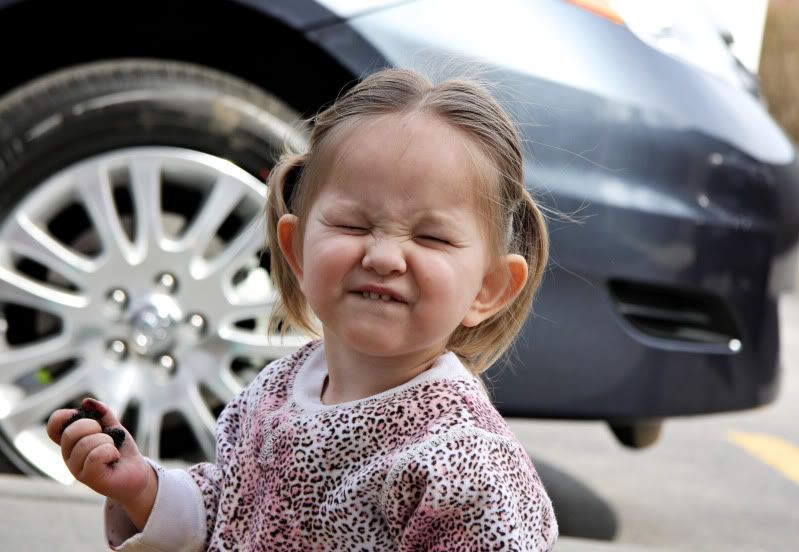 S at 30 mos and Daddy playing "nosies"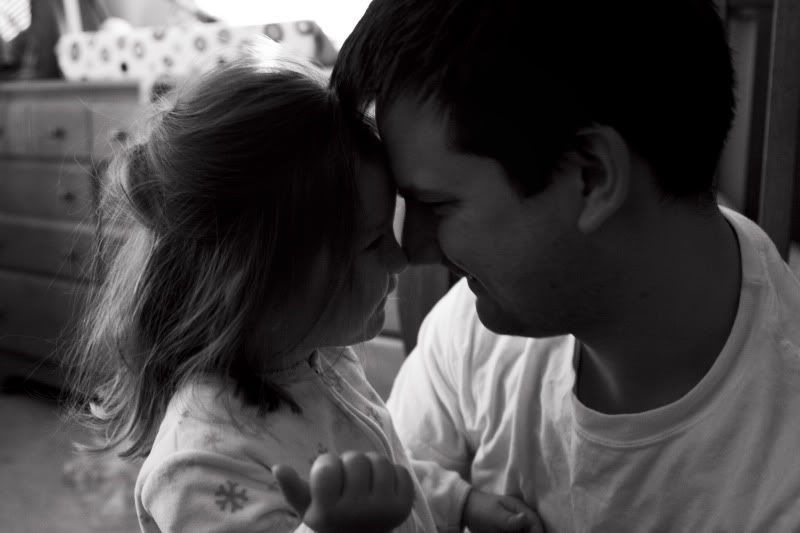 This next one is graphic. Quickly scroll past it if you need. It is me being sewn up in a c-section.
Ready?
I am including because I still cannot believe that I am going to do this again. I get weepy and nervous just looking at it. If you're into this kind of thing, the metal bar/hook is a retractor holding back my skin. Narsty.
Samantha 26 mos: We believe in baseball in this house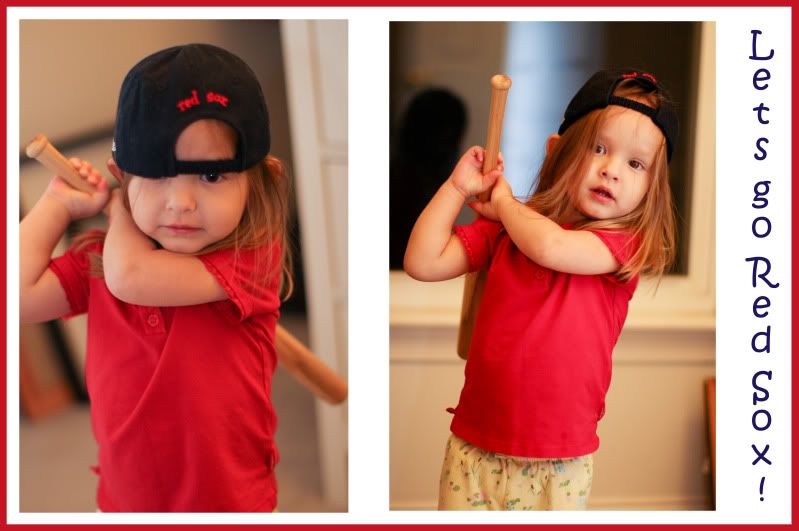 Cookie 5 mos: the cutest baby in the known world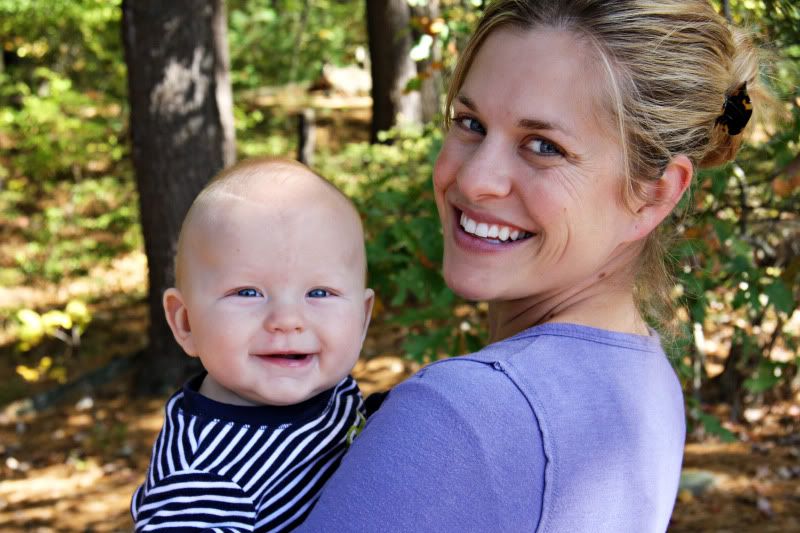 Daddy captures Jane's first prayers in her "big girl bed"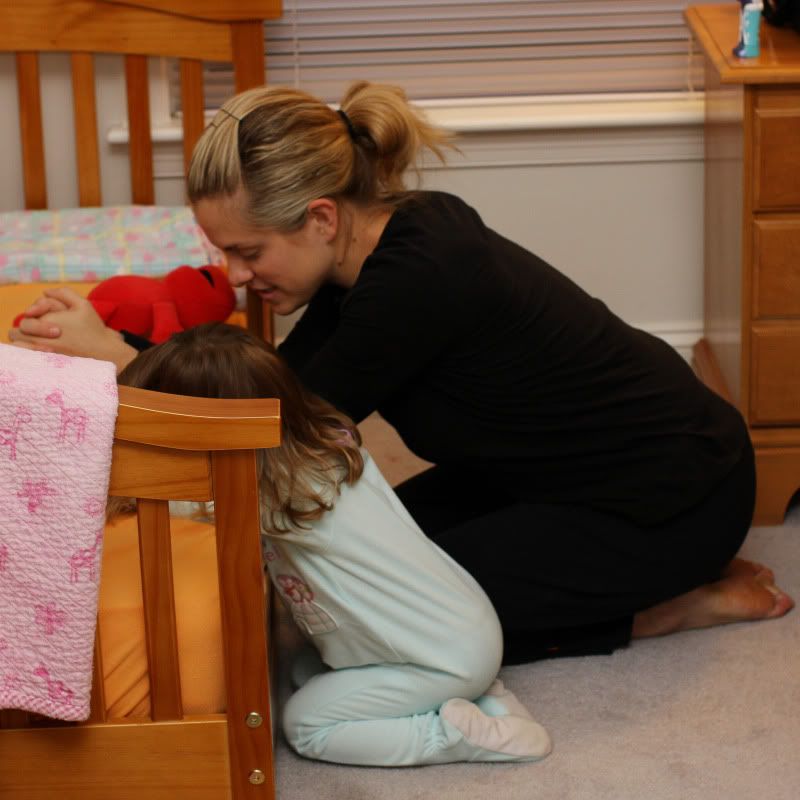 Samantha 2 years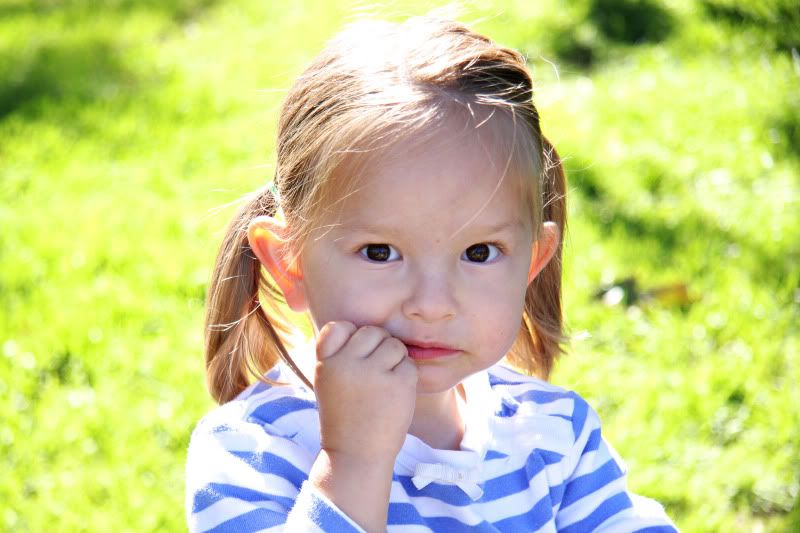 Me and my siblings 2008
Sissy meets Cookie Monster for the first time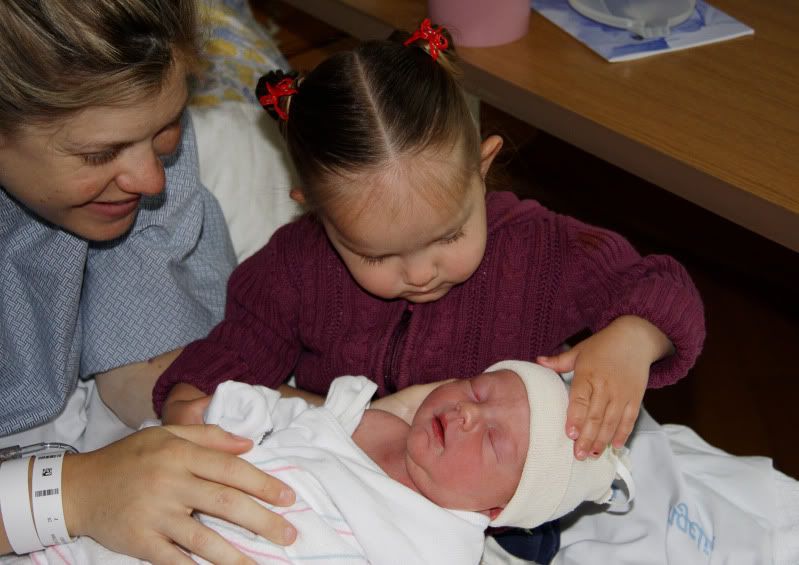 S 2 , C 4 months
This next shot reminds me of the series
Julie
did on her blog during the 18ish months before receiving the referral of her children from Ethiopia: "
Would you place children with these people?"
There are my lovely in-laws.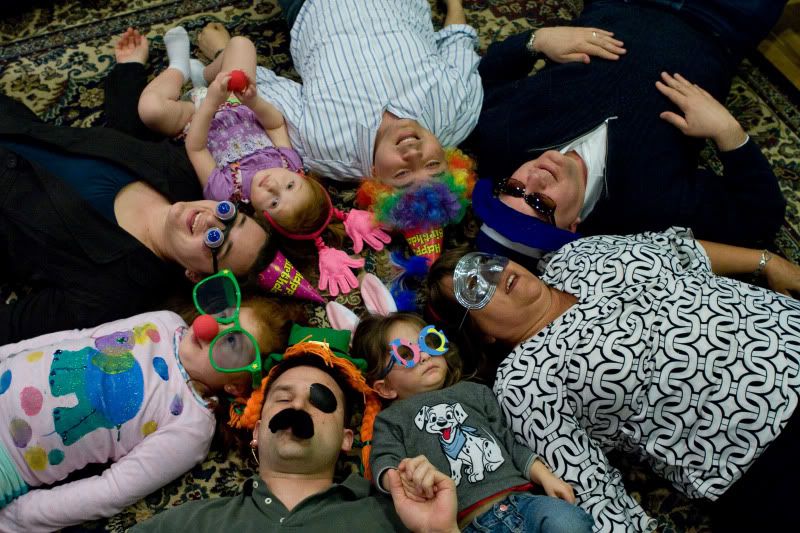 Final shot: during my darkest hours over the last few weeks my "happy" place is the beach. I love the beach more than any place in the world. Almost any beach will do. This picture makes me so happy.
It also affords a bit of comfort- see, Cookie is 10 months in this picture. It means in a year from the time this next baby is born I can heal. With some hard work I might look and feel normal. I got over Cookie's pregnancy and surgery. I can do it one more time. I think I can I think I can.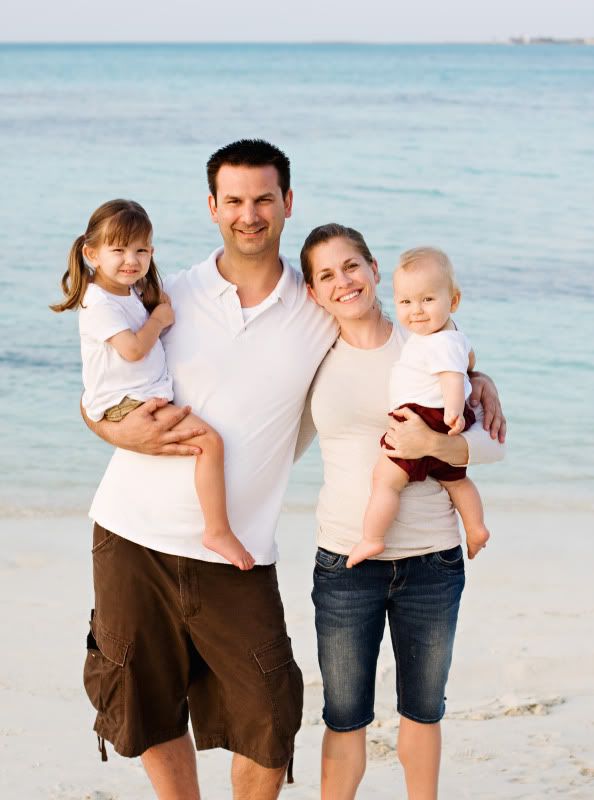 So now I leave you to go into this picture. To sand, sun and my happy little family.