I've already shamelessly bragged about how peaceful and lovely Christmas Eve was, but it can't hurt to document it for posterity, right?
Tsega is starting to pull (or push rather) his weight around here.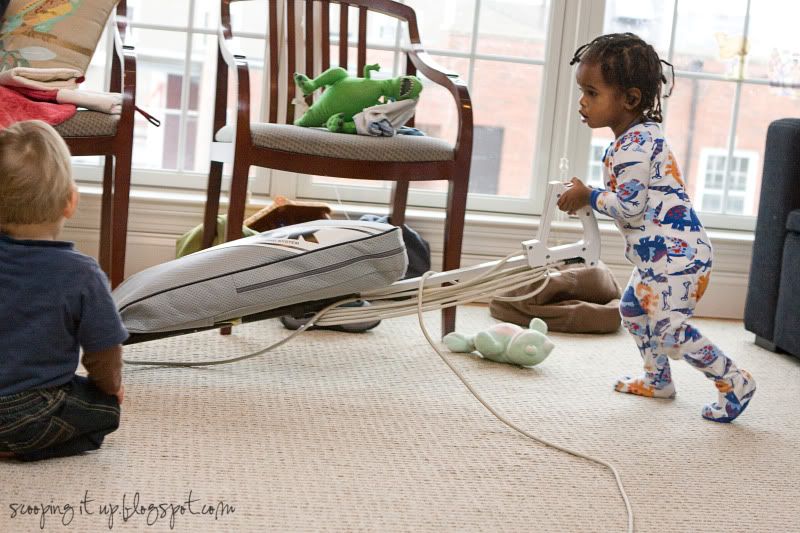 Samantha and Cookie Monster met up with the fearless Liz McGovern, our inspiration in all things philanthropic! Samantha added a years' piggy bank savings to our donation to help with the surgeries in Ethiopia, and we appreciate Liz for accepting the donation and making the kids feel so special.
Goofing around while I whip up some dough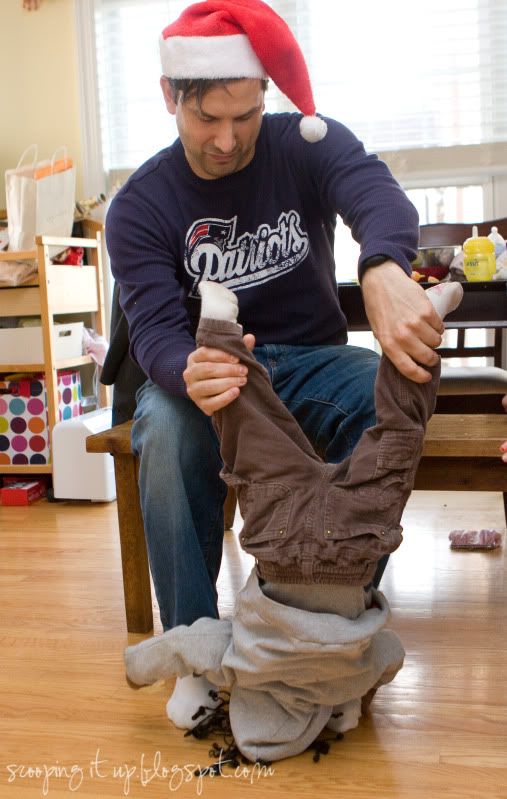 a chilled dough disk coming out of the plastic wrap
a royal, happy mess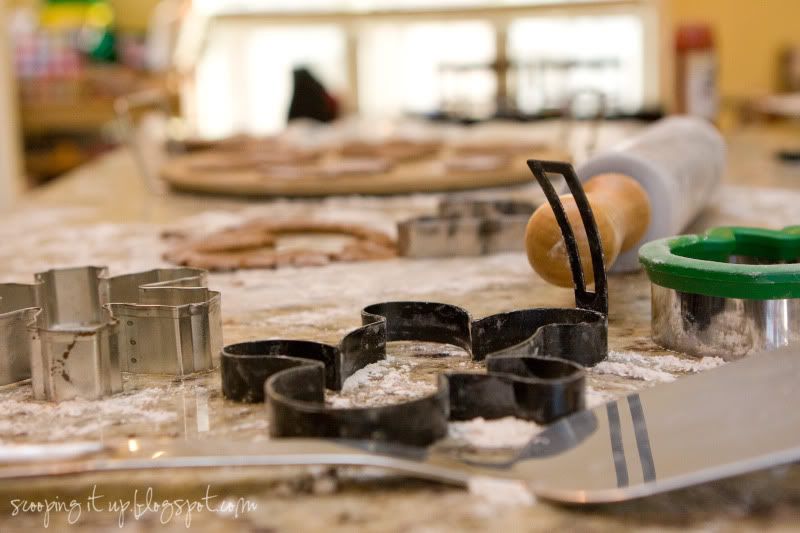 my newest cookie cutter that I love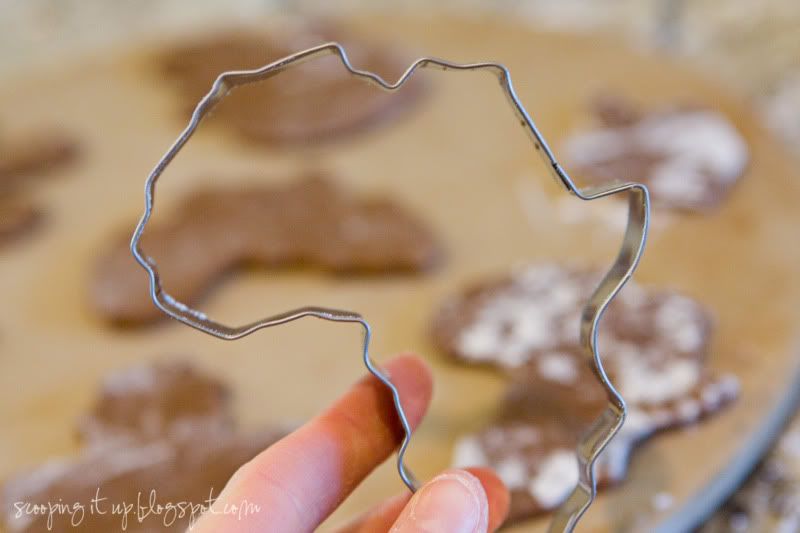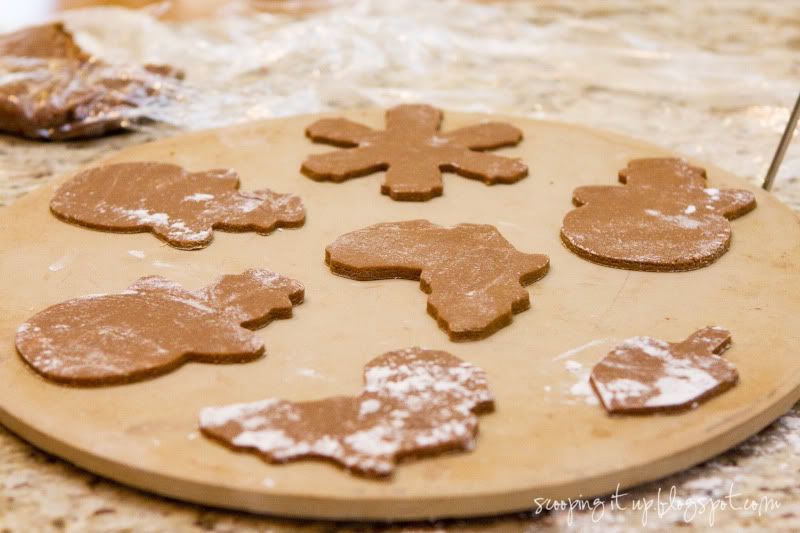 Straight out of the oven. Do not over bake these or they will be hard as a rock.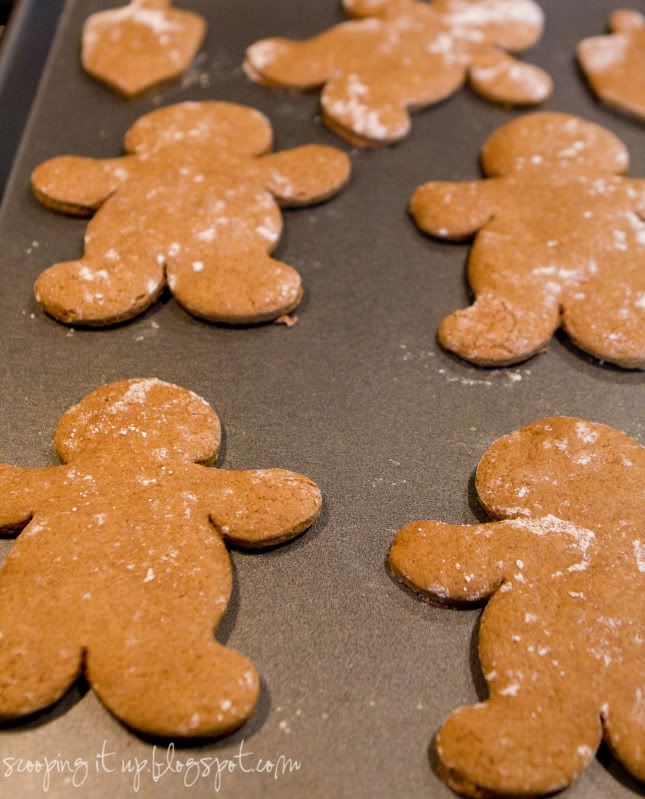 Friends over to help decorate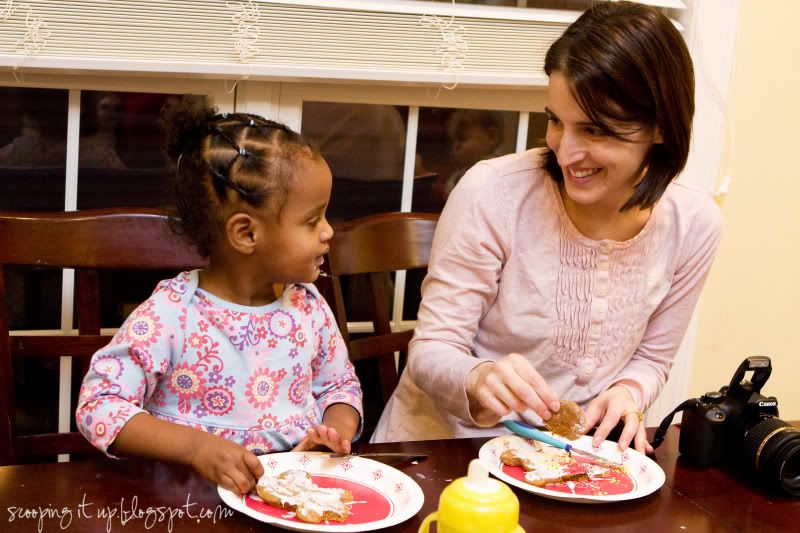 Brady is into the frosting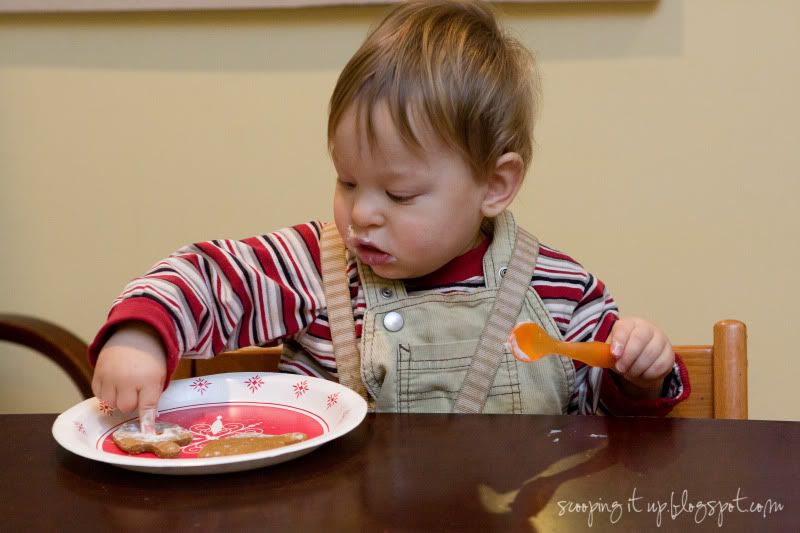 Cookie and Tsega do not waste time admiring their cookies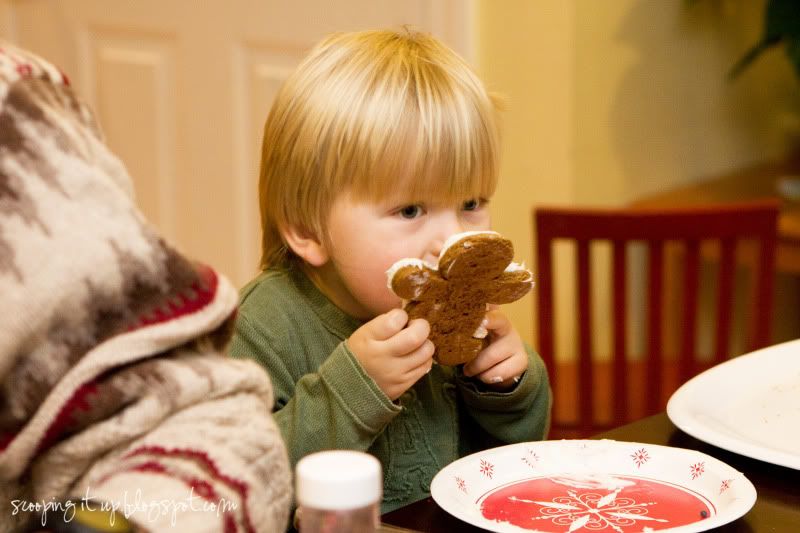 Acting out the nativity, Mary has a midwife
Two new ornaments this year!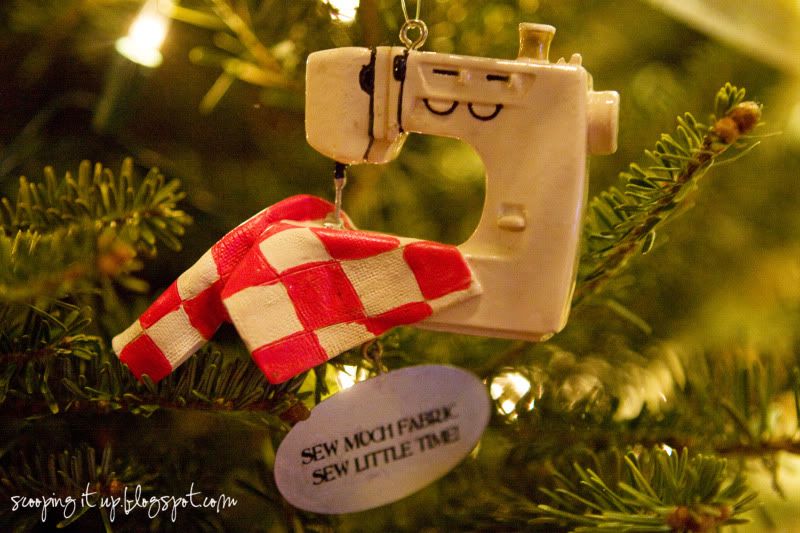 The next morning was simple, sweet and had very few tears, as is rare in our house. Honestly, I think our hard work to keep the amplitude and sheer numbers of actual gifts to open way way down helped. It was perfect.
As it turned out, Santa
did
come, and this is what he had to say.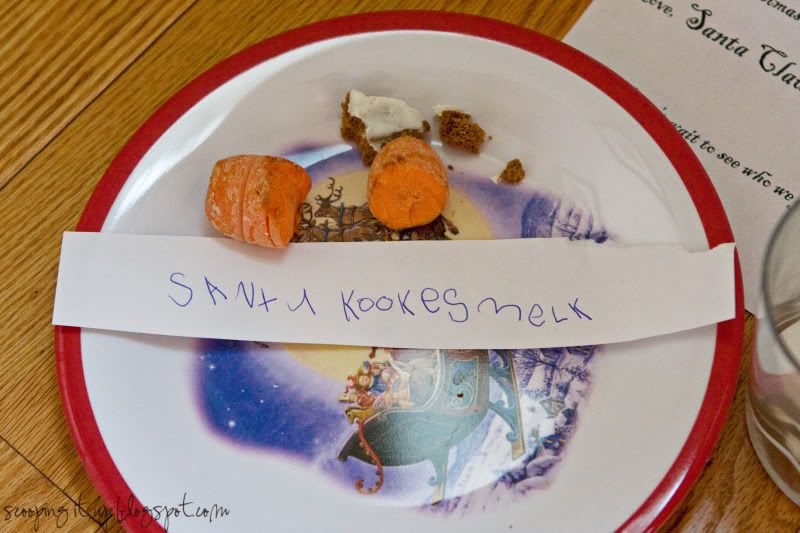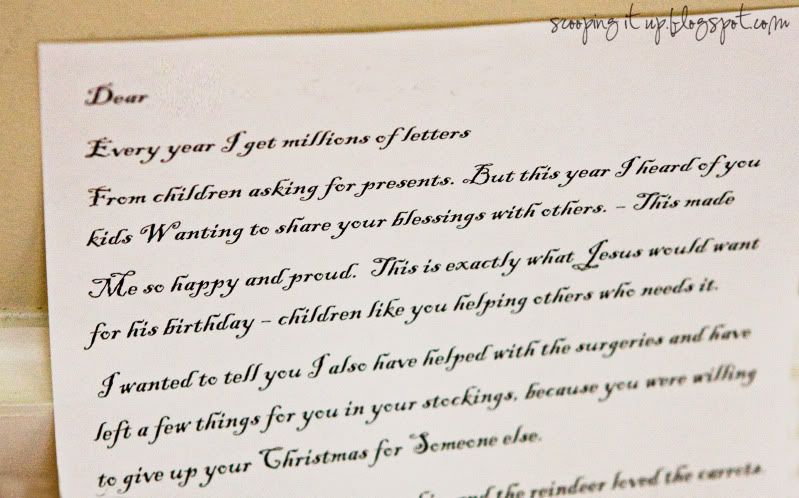 At the end of the letter, Santa told the kids he cannot wait to see who else they are going to help next year.
Our friend Liz helps the little comes down the stairs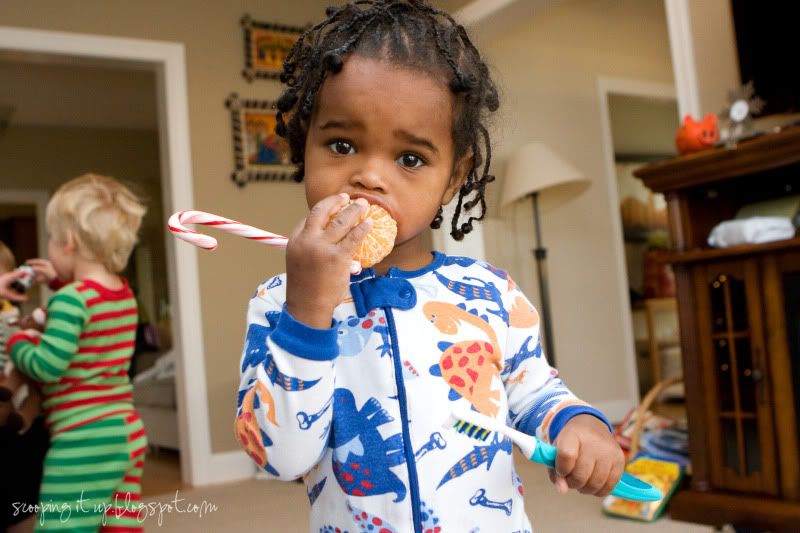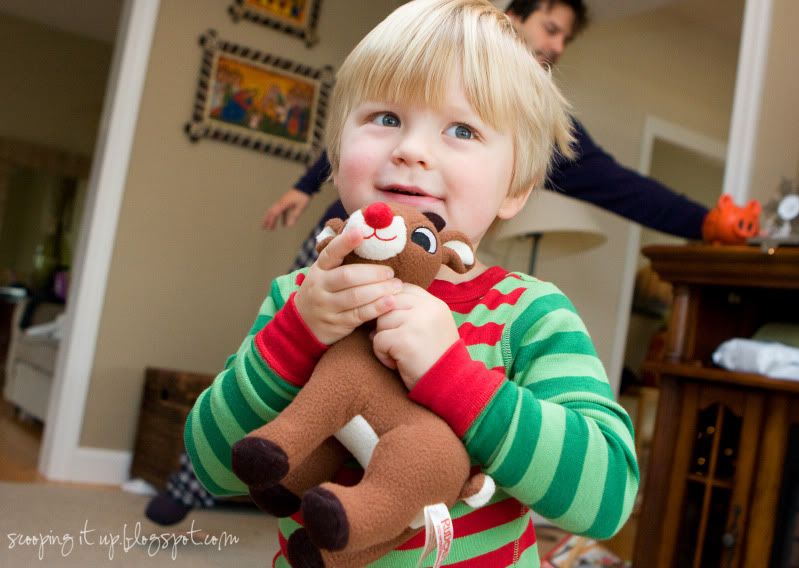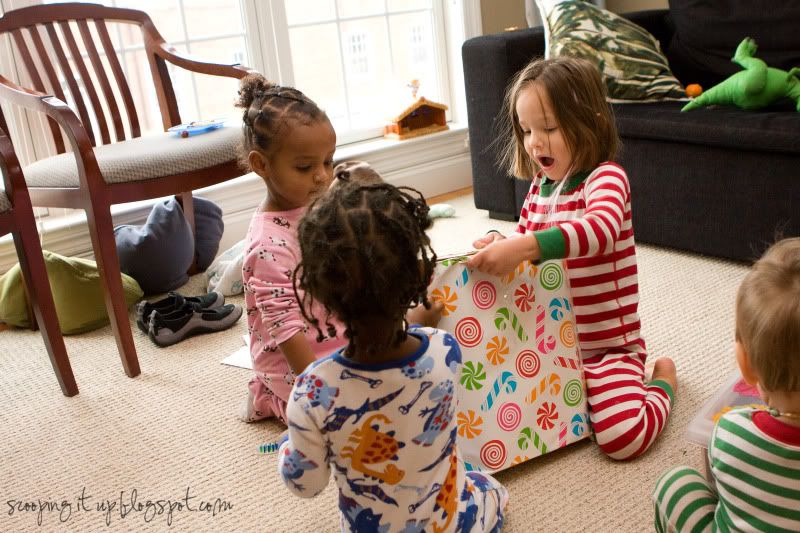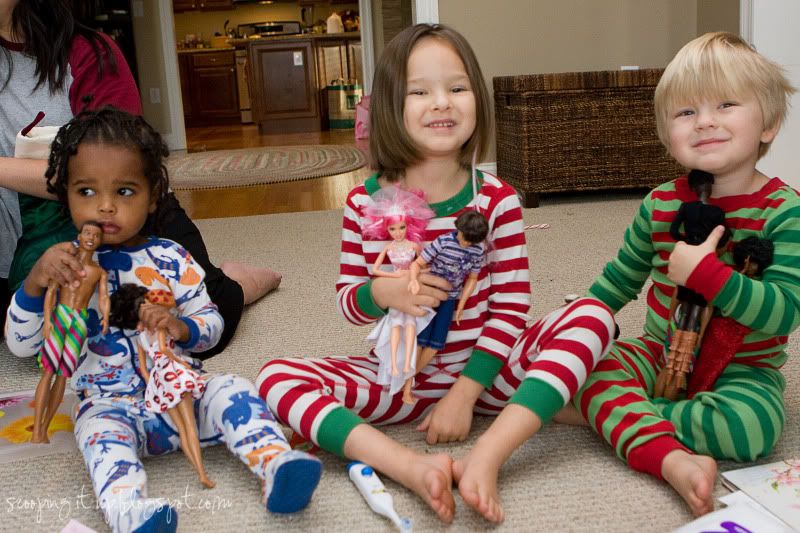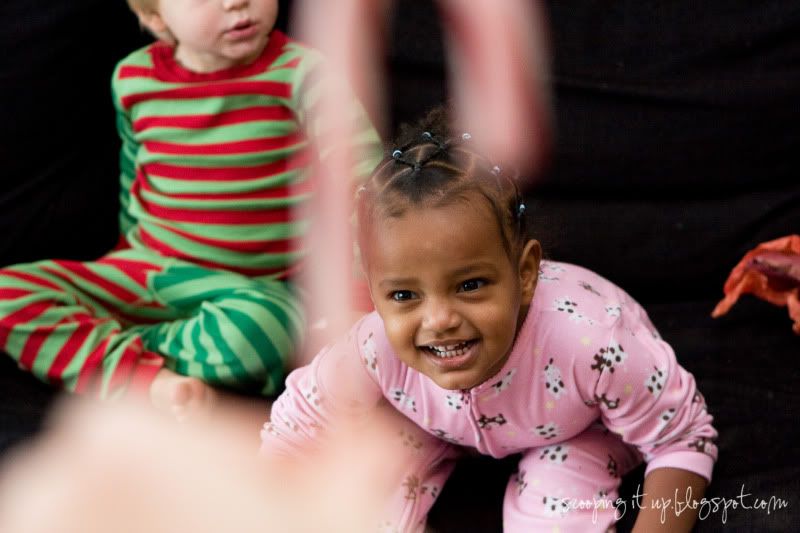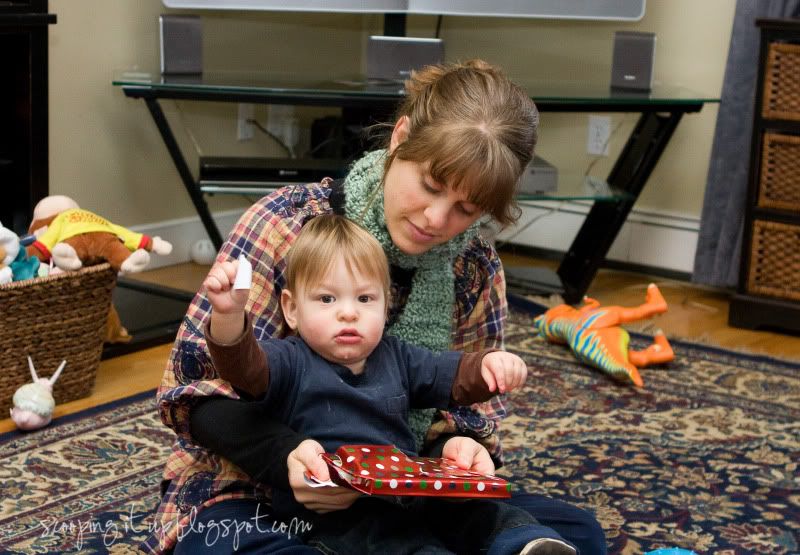 Cookie fails to realize that Cowboy Woody does not do a perfect ballet attitude when elated. But we won't tell him that.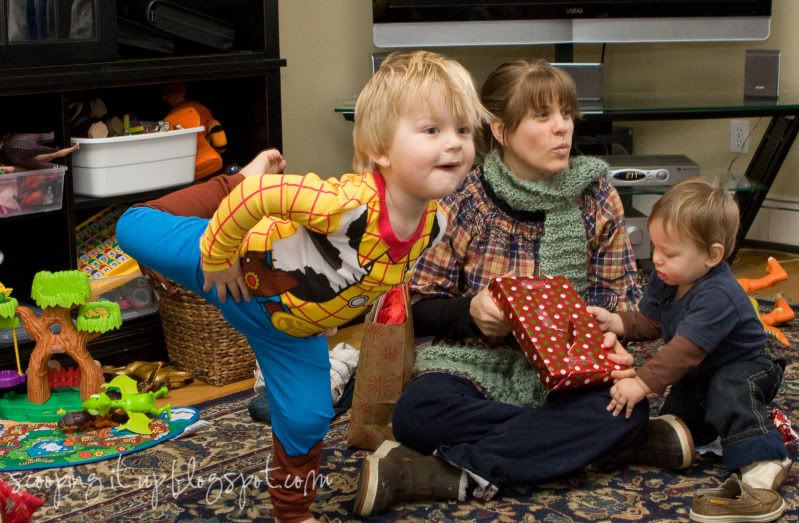 Still enjoying the slow, quiet bliss of a perfect Christmas over here. Hope you are enjoying a few peaceful days yourself.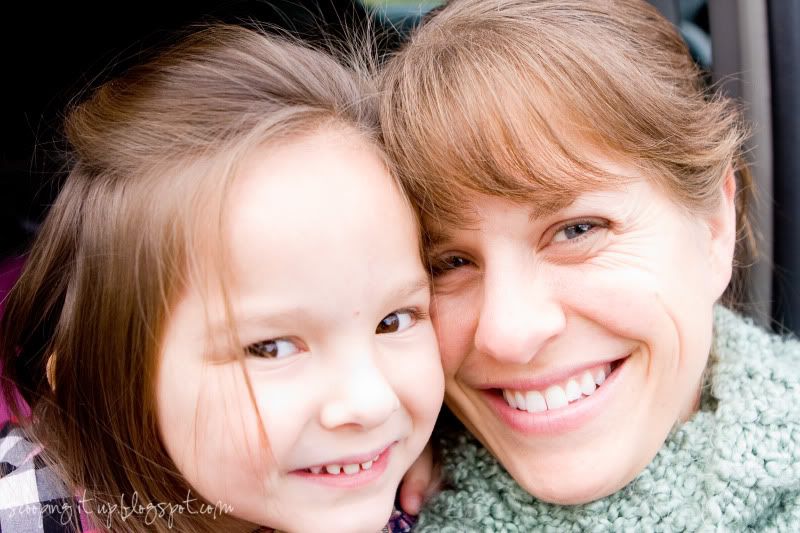 Oh! I almost forgot! Santa left us a surprise and we caught two more squirrels on Christmas. And then I saw
this video
, an entry in contest to have one's commercial air during the Super Bowl. My friend's hubby made it and it felt very familiar. Go watch it, give it a little thumbs up and enjoy!
Hilarious....