When life hands you lemons -
or a call to the police
- , make the social worker these cookies. She may forgive any story you tell her if you tell her it while she is delighting in the chewy goodness I am about to share with you. I am not going to lie, these may be my favorite cookies. The keys: terrible ingredients and under baking.
Pin It
Did you hear me? Do
not
over bake the cookies. Because then you will eat them and say "That girl is so full of herself that she thinks they are
so
good. They are but mediocre cookies. I am never coming to this blog again" and we can't have that. Take them out before you think they are done.
Please pass this recipe along to anyone you know who needs a pick me up, needs to win over a mother-in-law, teacher, say I'm sorry, or in our case, woo a social worker. She remarked with her mouth still working through a bite, and I quote:
I make cookies every week, and these, well, you could sell these. Wow.
I am gonna give you these for free, people. My very own made up recipe, the typos are just a bonus.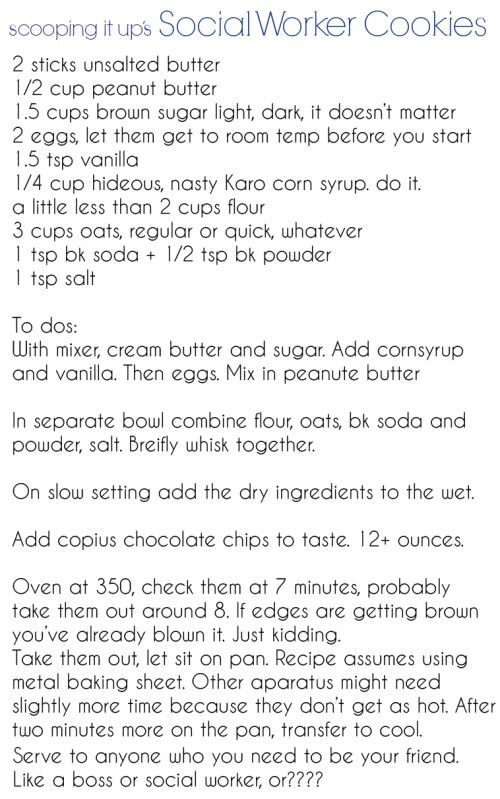 The dough is addictive and terrible and if you are desperate to feel better about the ingredients you can substitute honey for the corn syrup. But I cannot make guarantees about quality. I am just sayin'.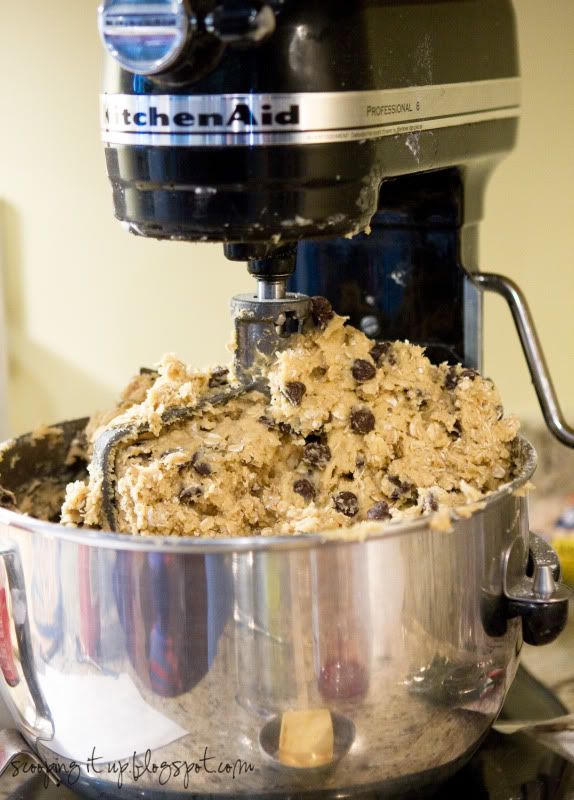 And if your Leap Day is not living up to the hype with snotty yelling kids and ineffective parenting, you can get sloshed on these and vow that tomorrow is a new day. So who will you be making these for this week, you? or someone else?