Long story short, my five-year-old Canon sidekick completely and utterly short circuited in Grand Cayman. It was a painful, slow death that I could not stop. I found a kind, professional camera nerd who walked me through the passing and called time of death, and gave me a good deal on my new baby. I replaced my old friend somewhat begrudgingly because no one likes spending unexpected money on vacation, but I had faith in my system. I can work it off, just like I did the last camera. On a related note, anyone have a bat mitzvah, birthday, new baby or wedding for which they need a photographer? I'm your girl.
I am anxious to post more pictures from vacation, but I am experiencing a hitch: I have always shot my pictures in RAW format, and convert them after post processing. For some reason Adobe Bridge from CS3 is not willing to open the RAW files taken with the new 5D and says "these are the wrong kind of document." I don't know why, and I have two entire CF cards from the vacation that are apparently the wrong kind of document. So I switched to jpeg format for the moment until I figure this out. This all is a fancy, convoluted way of saying: Crap. I can't get my vacation pictures. And until then, I offer you some small success I had this week.
Ikea offered two solutions to non-camera-computer-related problems: We had children's books spilling into every single room of the house. They were breeding. There was no shelf to contain them. We have been going nuts tripping on baskets of books. It is a wonderful, blessed problem to have but it was indeed an issue.
I present to you the new home for all our kids' books except for one little basket down in the living room. This lives on the second floor of our home on the landing just as we come upstairs. I love coming up and seeing organization and beauty like this.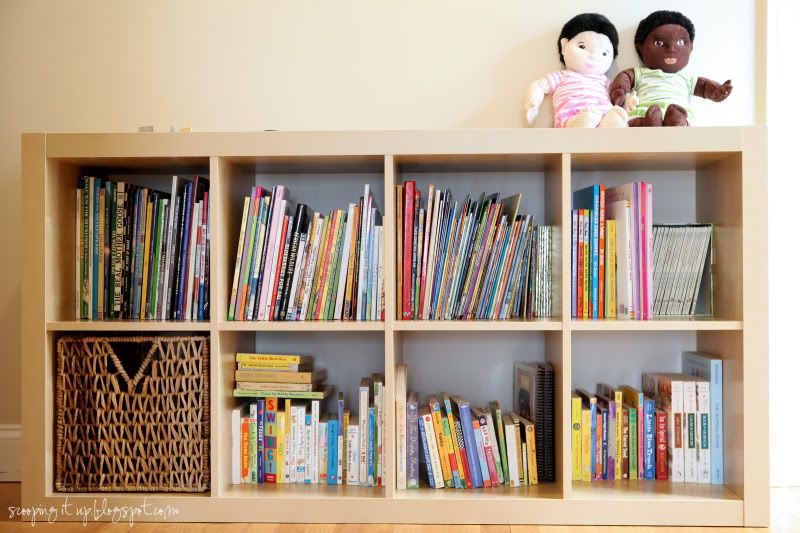 The other success answered my constant call for ethnic, non blonde dolls. Ikea offered a brown baby who we call Abdulwahid, and an Asian baby who is still waiting to be named. They are soft and cute they had to come home with us. Go get yours, too.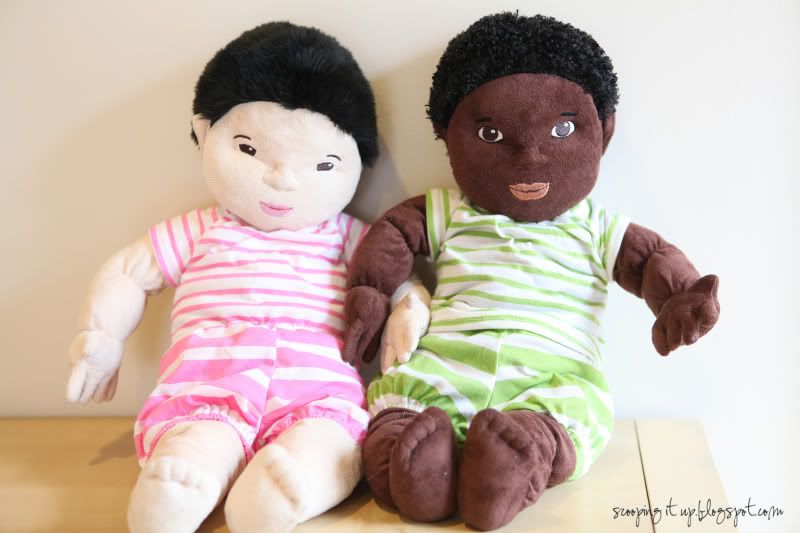 And if anyone knows anything about the Adobe/RAW issues to which I alluded above, feel free to point out my idiocy publicly and tell me what to do. Thanks!