My twelve-year-old has been "home" from Ethiopia, here in the US for almost six months. I think every adoptive parent who brings into the family an older child waits, no braces, for the day the truth starts coming out; truth about the past, the real facts about birth family, etc. Mimi told me tonight while I was cooking dinner she had to tell me something She had that look on her face. She had a bomb to drop.
I stopped chopping. I took a deep breath.
What, honey, you can tell me anything.
I have something tell you. You not know.
My mind was going holycrap holycrap holycrap.
I know how to cook.
What?
I know Ethiopian food how to cook. Dinich wot, k'eiser wot, shiro, fir fir, the bread for ch'chebsa. My mom have me cook while she at work. Here, can I show you?...
She gestured for me to hand her the chef's knife. A smile spread over her face as she minced garlic like she was Marcus Sammuelsson's protege. She then tackled a tomato and chopped it in capable miniscule pieces within seconds.
I stood there for a moment with my mouth hung open wide. Then I screamed and reached over and spanked her on the bottom. Everyone burst into laughter and Fikir shrieked
I know 'dis, I know she know cooking, but I not tell you, too! She even know how make genfo!
(An Ethiopian breakfast dish I've been wanting to try. Mimi has heard me say I want to know how to make this. Still she kept silent.) I screamed even higher and play spanked her again and she laughed and laughed.
She's been holding out on me. She's been testing the waters. Watching and waiting, seeing how I make things, holding up her knowledge against mine, until she was ready to tell me, convinced she was confident. She told me she wanted to feel like if she told me, she could deliver. Six months in, she is ready to make me her genfo, her shiro, show me what she knows.
I think too, having a mom take charge, let her be a kid, let her be "served" instead of shoulder a lot of responsibility has felt like a relief. Her job has not been to take care of anyone but herself and that has felt good. But now that she'd had time to be a kid in this house, get the lay of the land, learn our family culture, and maybe now that she is sure she can depend on me, she isn't afraid to show me just how much she can do.
I am thinking
Oh, honey,
that is the best secret an adopted kid ever dropped on her new mom.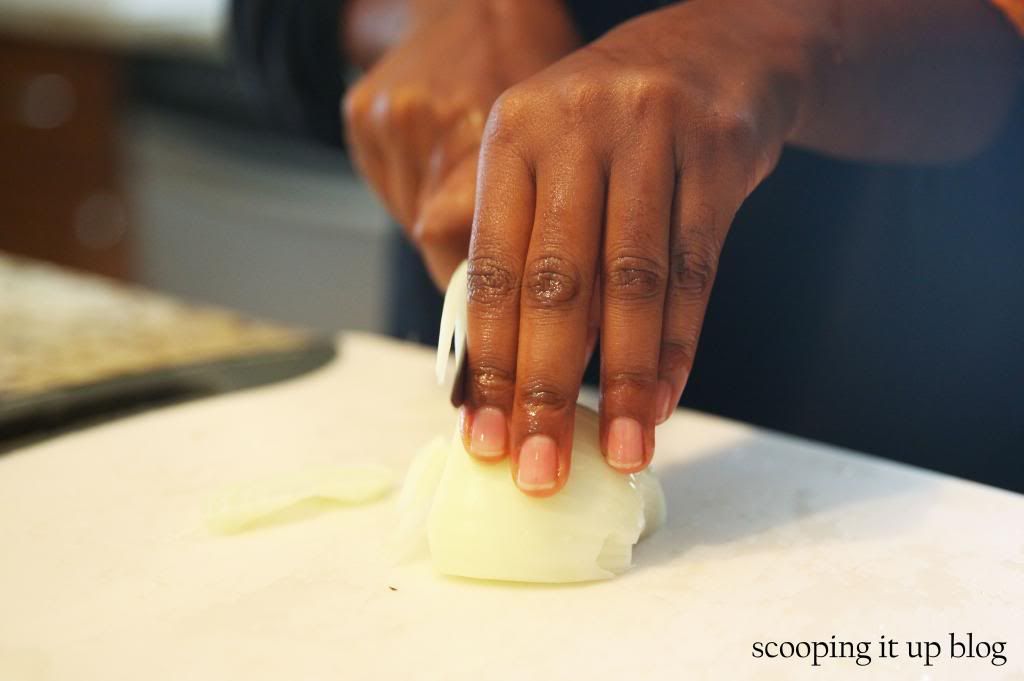 Here's an onion babe. Let's get the party started.