We've lived in our house for four years and known when we moved in the closet space was ample and enviable but so so poorly used. We are are so busy that it takes us a long time and slow build to an unlivable state to make change. We hit a breaking point with our kitchen pantry last weekend. Here is the before. Seriously, any of you who love organization are about to break out into hives, mkay?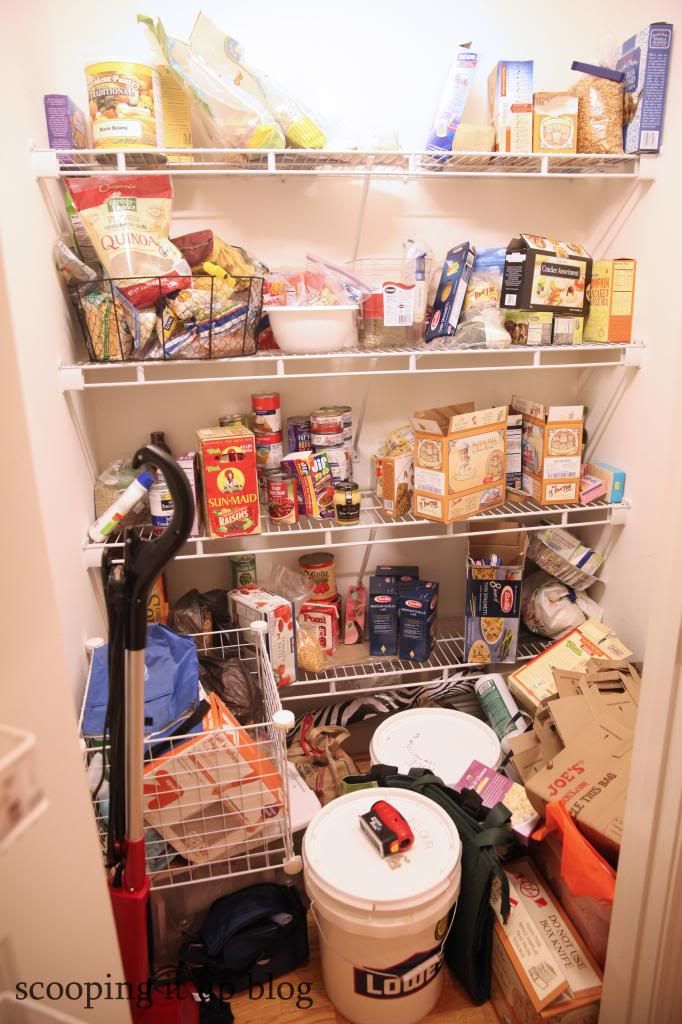 As you can see, there are boxes of stuff, piles of stuff, things falling onto the floor, it is totally disgusting and not at all easy to live with. The space is huge but the shelves are only about 9 inches deep, maybe 10. Totally wasting a fabulous pantry. Hubs, bless his hunky little heart, spend President's Day at The Container Store (Also known as: Rob you Blind Store) and locked up in here with a drill and my best wishes.
The shelves are almost twice a deep, and go higher up, and are now on the side, not just back of the pantry, as well as the door. We also decided to do drawers to containerize all the bags of beans, rice, oats, and pasta that tend to fall all over the place. Now, the only thing that needs containment is the 50lbs of
t'eff,
the Ethiopian kind wheat used to make injera. Right now that is in bags on the floor mucking up all the pretty. Those large buckets house rice, flour, and sugar. Almost out of sight on the right are containers of onions, potatoes, shiro, brown sugar, etc. It feels so good to no longer live in chaos.
HA HA HA HA! Just kidding!
We still have plenty of chaos, but at least one tiny thing is not stress inducing.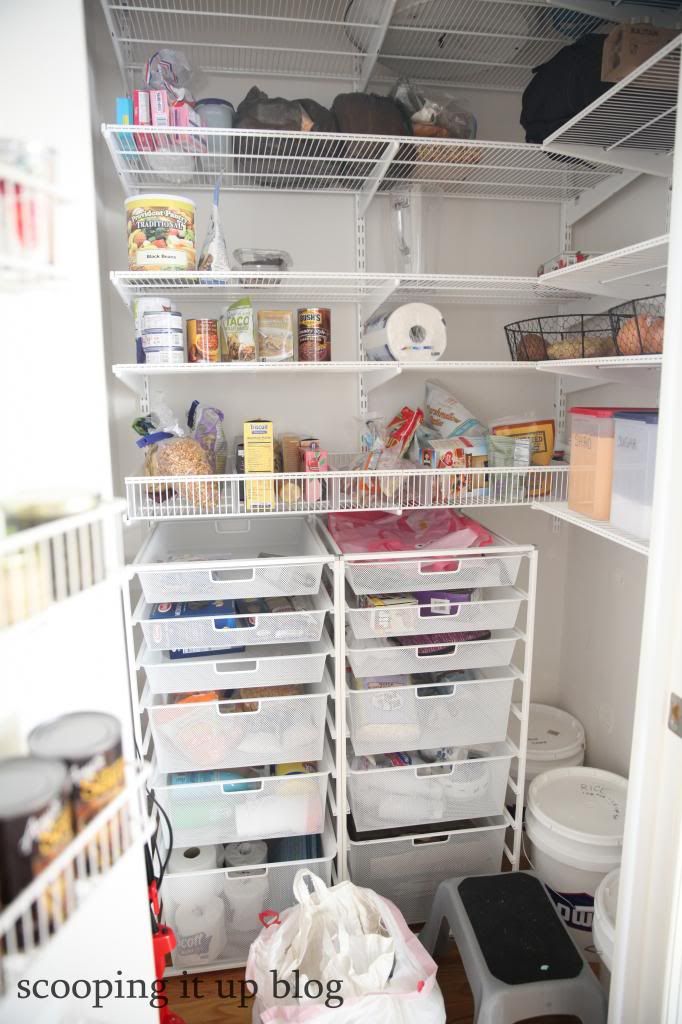 What is up next? Well, my bedroom laundry/clothes situation is far more embarrassing than this pantry was. In fact it is so bad the camera may never document it. What room is your private shame?